Liberate Online Gambling , Part 2:

What the feds are doing is "quite unbelievable"
In Karl Hess's semi-autobiographical book and Academy Award winning movie, Toward Liberty, he mentions that following the Goldwater campaign in 1964—Hess was the speechwriter who coined the famous Goldwater utterance "...extremism in the defense of liberty is no vice; moderation in the pursuit of justice is no virtue"—the new LBJ administration sicced the IRS and Justice Department on anyone associated with the Goldwater campaign... including Hess. The feds basically confiscated all of Hess's material possessions. Karl's comment in the movie is that what the IRS did, what they do, "is really quite incredible" (for anyone who thinks we live in a free country).
-------###-------
Wixom Bar Social Hour
Back at the Wixom Bar watering hole again with my Goodtime-Charlie redneck buddy, Red Rodman: "Really quite incredible," I say half out loud.
"What are you jabberin' about, Blain'?"
"Oh, just thinking to myself really. Remember a week ago, when I was in here, I mentioned you wouldn't believe what the federales are doing to purveyors of Blackjack and poker and such on the Web?"
"Sure. They made a guy stay at a hotel in St. Louis until he spilt the beans on his friends. Did he at least get the cable porn channels?"
"Geez, Red. Try to focus. What happened is upstanding British citizen and highly successful businessman, David Carruthers, the CEO of BetOnSports.com and a vocal advocate of government regulation and taxation of online gambling, was arrested in Fort Worth, Texas, in July 2006, on a trip between the UK and Costa Rica. He was flying with his wife between their two homes. Federal officials kidnapped him, subjected him to all the indignities of incarceration, then 'released' him on $1 million bail to 24-hour house arrest at a hotel in Clayton, Missouri... WHERE HE WAS CONFINED FOR NEARLY THREE FLOCKING YEARS!!!!
There I go again, screaming, and Beverly, our gentle but firm bartender, gives me another severe warning look.
Incredible Tale, cont. (Two Stories of Too Many)
"Sorry. But it's absolutely unbelievable, Red. Carruthers and his company had violated no relevant, clear statute; the charges were trumped up from a wholly inapplicable law written in 1961! The atrocity known as UIGEA (Unlawful Internet Gambling Enforcement Act) had not even been passed yet. CARRUTHERS VIOLATED NO STATUTE. And he certainly committed no act of aggression or fraud. And HE IS A BRITISH CITIZEN!
I continue, "Finally, in April 2009, last month, obviously worn down by imprisonment for a trial that will never occur, held apart from his family and loved ones, in Bumflock, Missouri, for Chrissakes, he pleads guilty to racketeering charges and agrees to cooperate in the prosecution of another defendant, BetOnSports.com founder, Gary Kaplan.
"Kaplan, and supposedly a dozen or so others—also mostly non-US citizens kidnapped while attending conferences in the States or whatnot—, is also innocent of any real crime. But get this, what they're charging him with can bring 83 years of imprisonment! From what I see on Wikipedia, what they're doing to Kaplan makes what is happening to Carruthers seem like a golf outing."
"Way harsh," says Red.
"Harsh?" I come back. "It's barbaric! And way unconstitutional?!"
Plan of Action, Part 1
"So what do we do?" asks Red, always concerned for victims of those ivory-tower pinheads in Washington. "I've been watching Prison Break on television, and I can give you a few pointers. Should we raise a posse?"
"Dunno, Red. It's too long a ride for the horses. By the time we arrive, the Gestapo will have moved 'em—possibly even renditioning them to Cleveland. Not a good plan."
"Well, what then?"
"You know, reading through all the horror files of what the government is doing to men who haven't committed any crimes and aren't US citizens, I'm reminded of the so-called War on Terror. The modern US government has reverted to absolute monarchy... where the king's men exercise pure, unmitigated, arbitrary power over everyone."
"Unmitigated? I wish you would quit using those $50 words, Blain'"
"It means unrestrained in this context. And don't you mean 50 cents?"
"Inflation."
"Frankly, Red, when I stop and consider what the US government is doing so brazenly, I wonder whether just voicing an opinion about anything that someone in the Prosecutocracy doesn't like can get you sent to Guantanamo or Borneo without notification of next of anyone!"
"You mean, the government can snatch me off the street without so much as a 'by your leave'?" queries Red nervously.
"Better believe it, pal."
Red fidgets, "Honest, Blain', that porn site I visit says the girls have to be 18 years old!"
"I know what you mean, Red. You're probably safe unless you send 'em naked pictures or make arrangements to meet at their place. Technically, as of this five minutes, anyway, meeting an 18-year-old person of any gender in a public place is legal... but why chance it?"
"You got that right."
"But the porn stuff is mostly outside what the feds care about—so far. Let's get back to the Internet gambling business. You would think that consenting adults in cyberspace can do whatever they damned well please, right?"
"Sure."
Online Gambling...What's Legal Now (Maybe)[1]
"But it isn't true with gambling, and probably less so than with sex. Before the feds got into online gambling prohibition with UIGEA, there were diverse laws depending on the state jurisdiction—and the Internet was like the Wild West... without the occasional scumbag murderers."
"I'll bet the Internet casinos were making money hand over fist."
"You bet. That's what I pointed out last week. The online gambling business was growing by leaps and bounds (to something like $30 billion in revenue in 2005, doubling from 2001). And compared to probably $500 billion or more for the in-person worldwide gambling industry, $30 billion is mice nuts."
"I know what you're getting at," says Red. "A government-protected industry pulling in that kind of loot—like the Mafia—doesn't like even the idea of someone horning in on its gravy train. And the state is totally in cahoots with the industry, demanding its own hefty percentage."
"Exactly, so in return for the percentage, the state trots out moralistic Bible-thumping legislators from Iowa to scream like Carry Nation that these online gambling enterprises are corrupting the youth of America, giving fine Christian children impure thoughts, and siphoning off their precious bodily fluids. And they pound the drums for prohibition on that basis."
"So you're saying it's a trick?!"
"Darned straight. Nine times out of ten the moralistic legislator is from a state where bricks and mortar casinos outnumber factories and office buildings. The state pulls in $billions from the people who can least afford it, and the legislators get $millions under the table."
"I thought campaign finance laws eliminated that kind of corruption."
"And I thought pigs could fly out of my butt," I counter.
"I guess that's why cops have the best drugs, huh?"
"Yes. But back to the online gambling world. UIGEA was a joke, and it's not even clear anyone tried to enforce it as written. Instead the government relied on simply destroying people who pissed 'em off, like Carruthers and Kaplan—without even a pretense at the rule of law."
"What does the Constitution say about online gambling," asks Red.
"Not one darned thing," I reply. "And you know what that means."
Red smiles: "If it ain't spelled out in the Constitution, then it ain't a sphere of federal authority." He's proud to have remembered what I've been hammering at him for so long.
"Yes. The 10th Amendment... and the 9th, while you're at it:"
10: The powers not delegated to the United States by the Constitution, nor prohibited by it to the States, are reserved to the States respectively, or to the people.
9: The enumeration in the Constitution, of certain rights, shall not be construed to deny or disparage others retained by the people.
"These are my favorite amendments: 10 says unless it's spelled out here, the government doesn't have the power, and 9 says just because we didn't spell it out here doesn't mean you don't have the right."
"Kind of the ultimate prescription for small government," says Red.
"For sure," I reply, "so you see the feds need a Constitutional amendment to dick with any voluntary, peaceful individual commerce intranationally and internationally. And they don't have it. Everything the government is doing regarding online gambling, and I mean everything, is against the law... the actions of these officials are high crimes and they are traitorous criminals."
"So why aren't they in jail?"
"Because they've tricked the people—through control of key media and information systems—into believing in their authority, and they continuing to pass laws. But the truth will come out, and heads will roll."
"Oh, goodie!"
"What?"
"I mean, damned straight, Hoss."
As a matter of context
"Sorry I got off on the Constitutional thing, but it's all that means anything to me lately. If you're wondering what the illegal yet effective-law regime is for ordinary stiffs like us who might want to go online and gamble or play poker, here's the deal: Congress is supposedly near passing the IGREA (Internet Gambling Regulation Enforcement Act of 2007), which basically legalizes Internet gambling, while taxing and regulating it."
"Is that so good?" asks Red, "maybe they're going to turn the bigger online casino giants into Big Brother, and make customers cough up Social Security #s, send drug-sniffing dogs to their front doors, and crawl up their wazoos with flashlights."
"Right, I wouldn't be surprised. And several states, including Michigan, make online gambling illegal... again as violation of our sovereign rights as persons. So the fact that some Congressmen want to regulate and tax Internet gambling—something people like Carruthers and Kaplan and the legitimate industry desperately want—doesn't mean the state is planning to leave individuals free of government aggression. Quite the contrary. The money-power, the Kleptocons, are like the Terminator: they won't stop until they drain every drop of productive-class human blood and grind every last honest, decent human being into fine sand. They are parasites stuck on autopilot, fanatically, mindlessly devoted to killing the host that sustains them: i.e. us."
"Wow, Blain', this is too heavy for me. What say we just drink, okay?"
Plan of Action, Part 2
"All right." I ponder a while, then, "Red, as a plan of action, what we really need is to raise a posse of 300 million Americans! We have to all stand up for what's right and put an end to tyrannical power. Just as Reverend Niemoller put it in 1946, just because they aren't knocking on your door today doesn't mean they won't be knocking tomorrow."
"You're saying we need to band together to liberate online gambling?"
"Yes, and recognize that the liberation of any human activity from the state—from drugs to education to sex to religion—can only be accomplished through a universal movement toward liberty."
"Like what you speak of in your book, The Sacred Nonaggression Principle... and through most of your columns, from what I can tell."
"You betcha, and there are so many others sharing the stage with me. As of this five minutes, I particularly like the thrust of Restore the Republic; I'm making friends and allies over there. I also appreciate what Pete Hendrickson has discovered about the 'income tax' in his book Cracking the Code. Knowing what Pete has discovered, there is no reason at all for any cautious American to submit to a federal tax that is legally inapplicable to most of us; stopping the flow of wealth to Washington is our patriotic duty."
Red thoughtfully offers, "I suppose the first thing you do to destroy a monster is to stop feeding it."
"That's a very good start."
"What's that joke, 'What do you call a lawyer at the bottom of the ocean?... a start.'?"
"Change 'lawyer' to 'prosecutor' and that's a moral lesson!"
"Blain', I don't mind telling you that I'm considerably afraid to confront this 900-pound gorilla of government power run amuck. Those federal goon squads who kidnap foreign nationals engaging in consensual capitalism—not to mention the hooded torturers and renditioners from the CIA's band of perverted killers or the heavily armed and stupid black-ops, new-world-order Prison-Planet rent-a-skinhead-for-all-occasions types —scare the bejesus out of me."
"It's natural, Red, to be afraid of bullies bristling with armament. But bullies are cowards, and we're men of reason and principle. We win. As for police and military, we're civilians, we outrank them. If we work together, we will defeat the scary tyrants with minimal losses. If we don't hang together, we'll all hang separately... and so will our families.
"So, Red, plan of action, part 2, is to man up to being a patriot. And you know as well as I do that doesn't mean singing the Star Spangled Banner at the Tigers' games."
In times of change, the Patriot is a scarce man; brave, hated and scorned. When his cause succeeds, however, the timid join him, for then it costs nothing to be a Patriot. — Mark Twain
"Well said, Blain'" as Red makes to leave. "You stay away from trouble, try to lighten up a little—here's the address of that Website I tol' you about— and let's just hope the feds or the staties don't nab either of us before the Republic can get some kind of restoration going... and we send all those pinheaded, gorilla-government crooks to Rockville."
"Amen, brother. Fight the power!"

[1] The following sites have information that helps understand the world of online gambling and gambling in general: http://www.reason.com/news/show/126022.html: Excellent Reason Magazine article on online gambling in the June 2008 issue
http://www.casinoguide.com/us-online-pokerrooms.html: Latest incarnation of UIGEA, Unlawful Internet Gambling Enforcement Act of 2006
http://www.casinoguide.com/how-the-kentucky-ruling-affects-online-gaming.html: So-called Kentucky Ruling, a Jan 13, 2009 column; Kentucky Ruling tried to apply Kentucky's gambling prohibition law to the rest of the world
http://www.casinoguide.com/barney-frank-gives-his-view-on-online-gambling.html: Barney Frank Sept. 23, 2008
Gaming Law Review: good source for stats and such on the in-person gambling industry
Interactive Gaming Council: latest on the Kentucky ruling, the IGC is the online gambling industry association, dedicated to healthful regulation and taxation per IGREA
Poker Players Alliance: they are an association of poker player who fight for poker freedom online and on land
Remote Gambling Association: another association for online gambling industry:
American Gaming Association: this link covers commercial gaming, not online gaming
Journal of Gambling Studies: more of the academic treatment of gambling, professors discuss
http://www.casinoguide.com/the-skill-game-protection-act-and-poker-players-alliance.html: Skill Game Protection Act; CasinoGuide.com is a leading online gambling information site
http://www.casinoguide.com/us-online-casinos.html: basic legalities and bills for US gambling, especially IGREA (Internet Gambling Regulation Enforcement Act of 2007, good cheat sheet of where we are now. States banning online gambling.
Electronic Frontier Foundation: the wholly libertarian protector society for cyberspace
http://www.pokerlistings.com/uigea-repeal-in-cards-for-2009-34415: UIGEA repeal in the cards for 2009?
http://www.gambling-law-us.com/Federal-Laws/: site for gambling laws
http://en.wikipedia.org/wiki/Gary_Kaplan: victim of arbitrary law, and goons 'r' us
http://en.wikipedia.org/wiki/David_Carruthers: arrested, detained, incredible
http://www.eff.org/press/archives/2008/11/13: more on the Kentucky Ruling
http://www.onlinegambling.com/online-gambling-history.htm: online gaming history

2009 May 11
Copyright © Brian Wright | The Coffee Coaster™
UIGEA | IGREA | Gambling | Internet Gambling | Online Gambling | Carruthers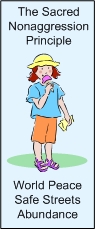 Click banner to order, click here for book review

###


Click banner to order, click here
for book review


Click banner to order, click here
for book review